As Spotify made good on their promise to become the "World's Biggest Audio Network" revolutionizing the creative opportunity for brands in audio and with the surge of popularity in Podcasts, there was a clear opportunity to help brands understand what that meant for them. So, we doubled-down in the one thing no other platform could compete with. 
We call it "Creativity You Can't See".

Utilizing Spotify's "Streaming Intelligence" we created an audio-based experience that set to unlock the power of creativity in the very medium the message would be delivered in. But this wasn't just a podcast. Using 'Exhibition-style' Spotify Codes (a unique way for Spotify users to discover and share content) we contextualized the creative to the to the listeners environment, mood or mindset - the same way listeners do when they open up Spotify. 

...And what better place to launch such a campaign that the one place creatives and clients alike flock to year after year,
the International Festival of Creativity at Cannes.
 The campaign and concept went on to be repurposed for a number of different events, both physically and virtually from the Europe to the Americas, SEA and AUNZ.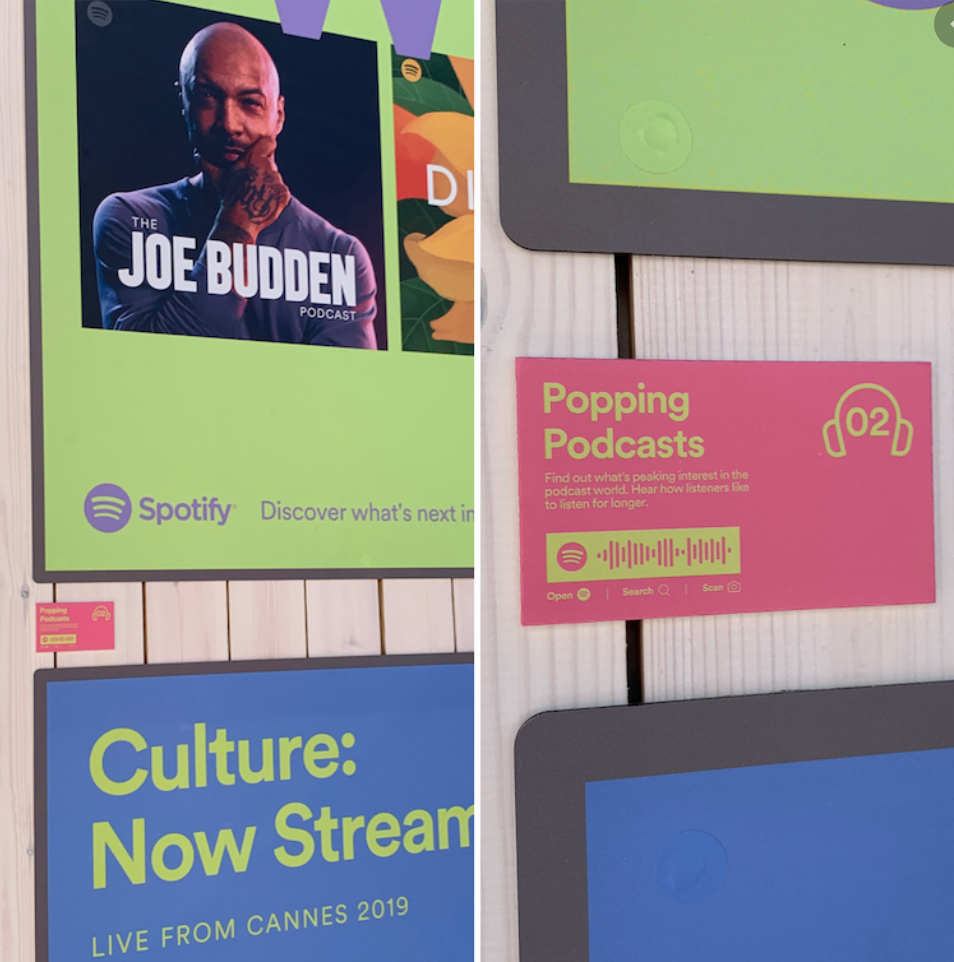 Credits ~ Agency: Spotify | Production: Gimlet Media |
Global Strategic Lead: Peter Gaston | Creative Lead/Copy/Design: MIKE Cuthell